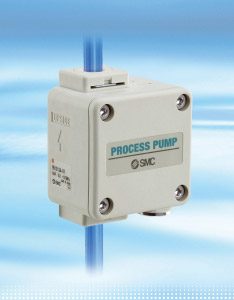 Diaphragm pumps, clean room assembled. Components, when in direct contact with fluid, made in AISI 316 and polypropylene.
Available in three variants, pneumatic driven or by solenoid valve, these pumps are very  compact, with high performance, flows between 8 and 2000ml/min and mass 0,11kg only (type PB1013A).
Suitable for a wide range of fluids, the pneumatically driven models are a perfect solution for flammable liquids.